Welcome to SmartBamboo®. We just focus on bamboo.
We believe quality is the base for business, and dedicate to distributing high quality bamboo products globally.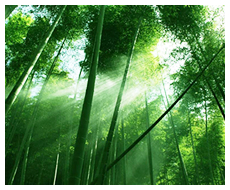 We are green-oriented company and FSC certified in 2009. FSC certified veneer, panels and decking are available. NAUF veneer and panels are available too. We are very active on designing and introducing new products.
We are capable of offering bamboo solutions for custom projects.
Check with us for your next eco-oriented projects. Thank you.